Search found 8 matches
Search found 8 matches • Page 1 of 1
by mandible

Sun Mar 22, 2015 11:58 pm
Forum: General SCUBA Discussion
Topic: Just want some opinions
Replies: 44
Views: 4701
Also, many shop setups do not show the pressure that is inside of the tank when you first hook it up. The pressure of the tank is only shown on a guage when the fill pressure surpasses the pressure in the banks. If that was the case then it's your fault for not telling the person what the pressure i...
by mandible

Mon Mar 31, 2014 6:16 pm
Forum: General SCUBA Discussion
Topic: SCUBA Up or Down Or?
Replies: 4
Views: 744
recreational SCUBA as a hobby for the average citizen is probably on its way out, a slow death spiral that will end in a few decades unless things change. Increasing cost of oil, raw materials all contribute to how much free time and money people have. As a non-vital avocation, SCUBA will be on the ...
by mandible

Fri Mar 29, 2013 6:28 pm
Forum: General SCUBA Discussion
Replies: 7
Views: 1219
"Hey Anderson! Whaddaya say we film a piece about diving into silty river caves with just basic recreational equipment?" "I don't know, doesn't seem exciting enough. Let's add some giant crocodiles in there, too!" "Great idea!" http://thumbnails108.imagebam.com/24619/c...
by mandible

Fri Jul 06, 2012 3:11 pm
Forum: General SCUBA Discussion
Replies: 30
Views: 2394
you're gonna get about 5 pages of personal opinion, just go dive it and see.
by mandible

Mon Jan 02, 2012 12:52 am
Forum: Dive Recaps & Trip Reports
Replies: 13
Views: 1211
If found, it will most likely be someone that doesn't frequent this forum. It will be dropped off at the Edmonds UWS. Check there.
by mandible

Thu Dec 15, 2011 1:03 am
Forum: Dive Recaps & Trip Reports
Topic: Viz Reports Thread
Replies: 3189
Views: 362518
He's obviously only dived it in the summertime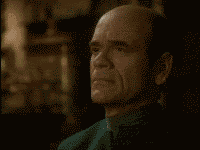 Search found 8 matches • Page 1 of 1