I just finished setting up my new GoPro camera, I'm really happy with how it came out
. I'll be up in Hood Canal this weekend so I should get a chance to try it in the water soon. I am really curious to see how it will compare to the ContourHD I have been using. Here are the pictures: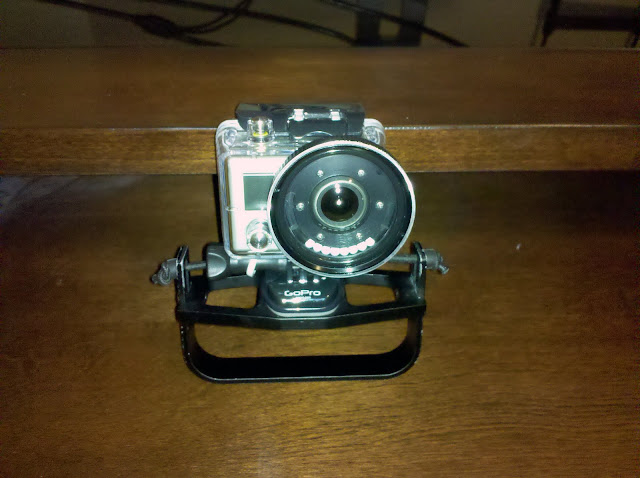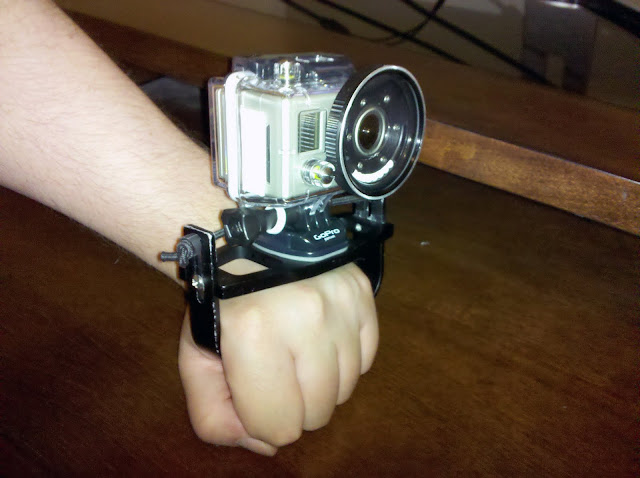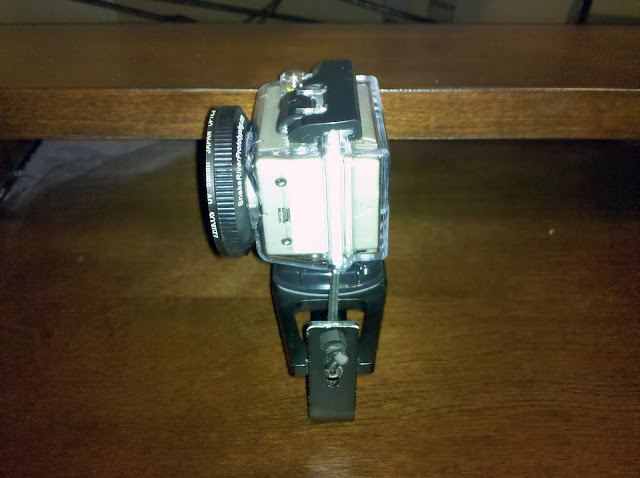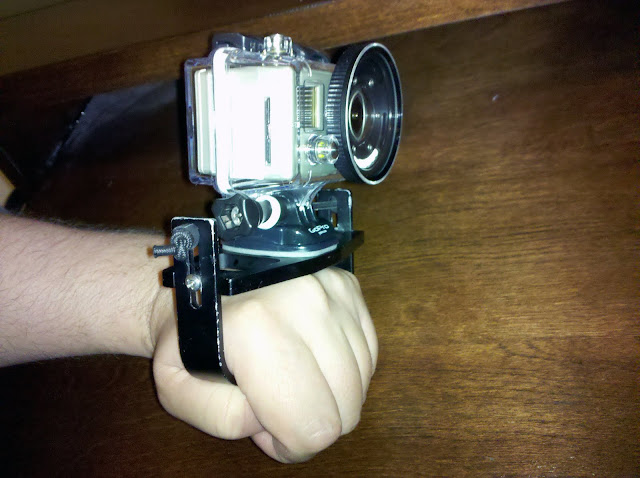 The case is a standard GoPro water-proof case fitted with a Snake River Prototyping underwater lens (
http://www.snakeriverprototyping.com/BlurFix.html
). The stock GoPro case has a wide angle dome lens that is setup to focus in air, so when it gets in the water everything becomes blurry. To remedy this several companies have come out with fixes to the problem. I looked around at all of them and ended up going with the one pictured. Basically the guy machines a custom ring for the front of the GoPro out of aluminum with grooves that fit a standard 58mm filter. For me there were a few nice advantages to this setup. First, it comes with a clear UV filter so you get nice quality optical glass, and you have the option to swap out with a variety of different colored filters. I thought it might be handy for a future tropical trip or even a polarizing filter for snowsports. The ring will also accept a standard 52mm lens cap, so that should make keeping it protected in my gear box a lot easier. The glass lens easily screws off and replacements are $7-10 dollars, so it is a quick fix if it ever gets scratched (I ordered a spare with the case). My old case has taken its share of beatings on the rocks and surge. The white pellets at the bottom are desiccant balls, to make sure no fog develops in the lens airspace, I also gave it a wipe down with an anti-fog cloth. Another thing to note, many of the focus fixing lens solutions I looked at were limited to shooting in 1080p 30fps mode, the snake river solution allows you to also record in a wider angle 720p 60fps. In most cases I prefer 1080p30, but it will be nice to have the option to do either depending on the dive. Anyway, I researched all the solutions and came up with this one as the best choice for me. If anyone has any questions of GoPro underwater focus fixes let me know, I spent a lot of time weighing the pros and cons of each :P.
I mounted the camera on a Light Monkey Goodman Handle from a canister light with a standard GoPro adhesive mount. I debated using a tripod mount, but the holes drilled in the handle weren't big enough to fit the tripod screw and I didn't want the bottom side of it digging in to the back of my hand. Previously I have been using a velcro hand strap that made holding the camera stable very challenging, I am hoping the Goodman will prove to be more secure. I might end up attaching some additional foam around the handle area to make it easier to grip, I'm open to ideas if anyone has suggestions. I haven't decided exactly how I am going to attach the bolt snap yet. I could use the bungie rail or just tie something on the side. I pretty much always have the camera on a wrist strap, so I shouldn't need to clip it off very often.
On the camera itself I added the GoPro Extra Battery "BacPac" and a 32 GB SD card, so that will give me over five hours of 1080p recording time and battery life. I don't record continuously and instead flip recording on and off as I see something I want to capture, so it should give me enough juice and recording space to get through just about any scuba day. I also added in some GoPro reusable anti-fog inserts. I have really only had fogging issues one time, when I was in the humidity in Bonaire, but I figured I might as well have them in there just in case. I think this will be a great setup for me and I am excited to get it in the water and test it out. Hopefully I should have some sample videos up soon, though I am still working through an editing backlog :P.