Like most everyone else I have taken literally Hundreds of pictures since purchasing my Underwater Camera (last spring). This is one that I really like. Perhaps its because I love the color green?
Pen Point Blenny hiding amidst the Sea weed at Mukilteo.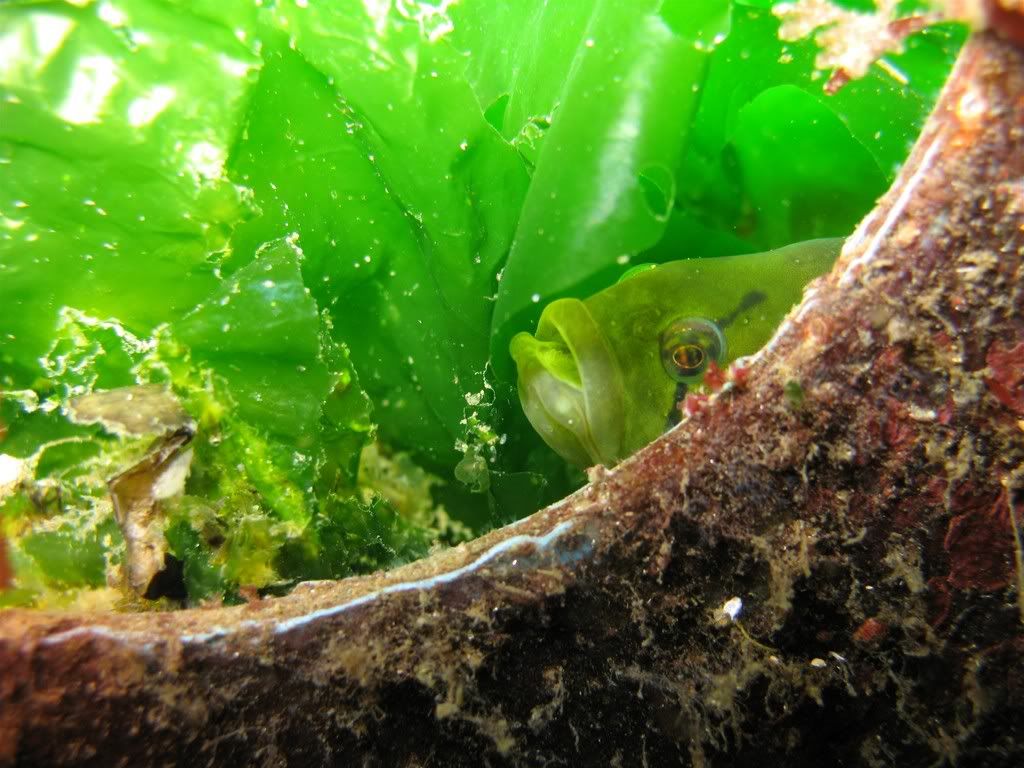 Canon Powershot A640/WP-DC8
Im just now figuring out how to post these things.