Did a long week-end at Kal and Ann's place ... Strong Water ... up in Egmont. It's the first time I've been up there since Porpoise Bay Charters moved to this place from their previous location in Sechelt. I like this location way better. Used to be you'd go out and spend the day on the boat, because the dive sites were all pretty far away. Now all the dive sites are really close ... longest ride we had all week-end was about 20 minutes, and both the Skookumchuck and Agammemnon powerlines are maybe 10 minutes from their dock. We did nine dives ... eight different sites ... and they were all new to me. Vis was generally pretty good ... 30 to 50 feet, with one exception ... and so I got to finally try out the wide-angle lens I purchased for the new camera.
Prior to these dives, I'd only had the camera in the water three times ... and that with the macro lens. This time I used the wide-angle exclusively for all nine dives. Got a lot of really crappy pictures, as I played with settings and strobe positions to try learning this new setup. But every once in a while I'd get something I liked.
Here's a sampling ... Diver_C was my photo subject and dive buddy ...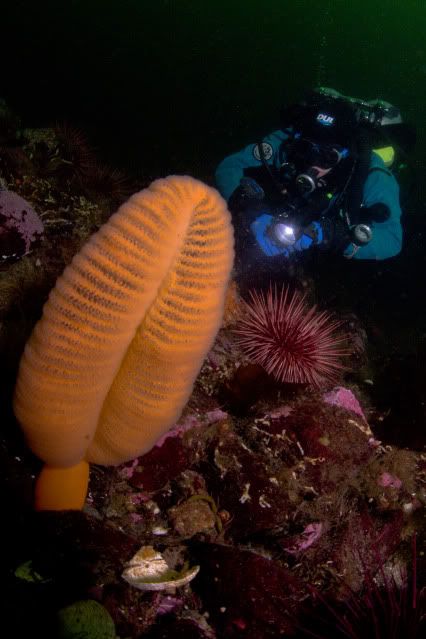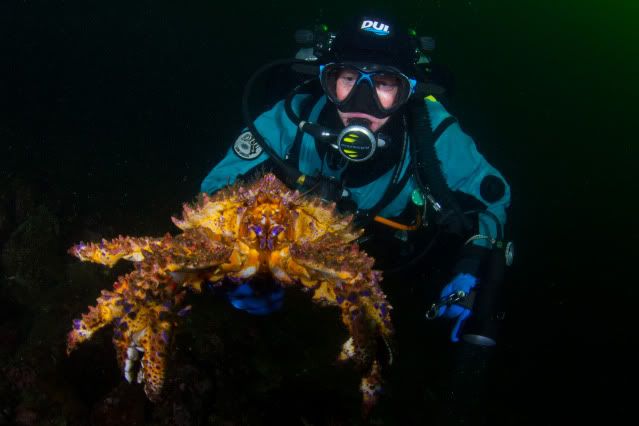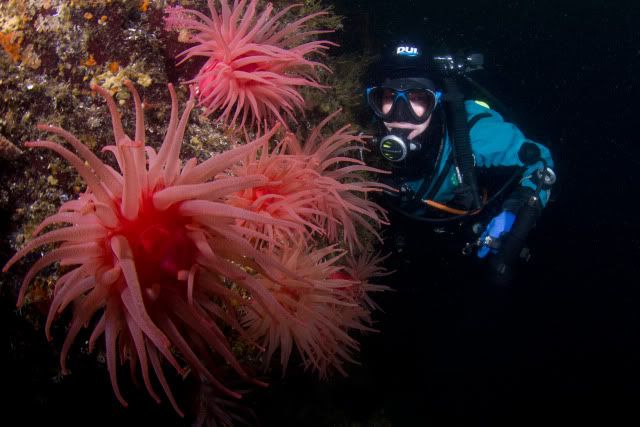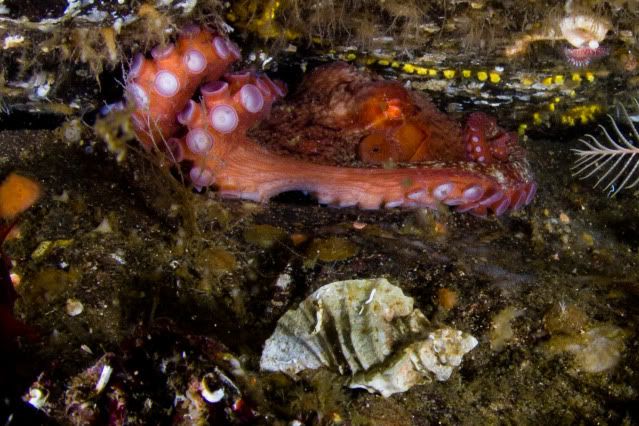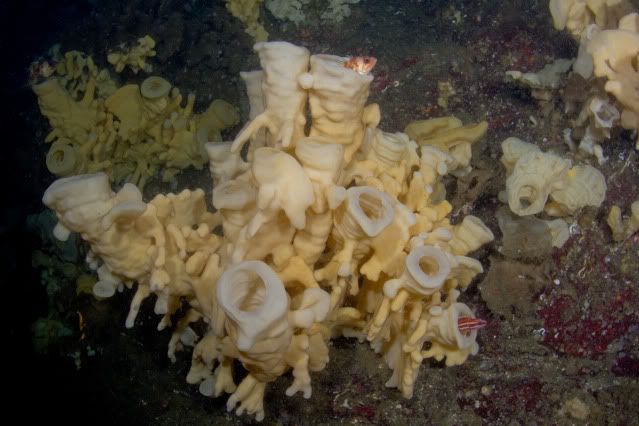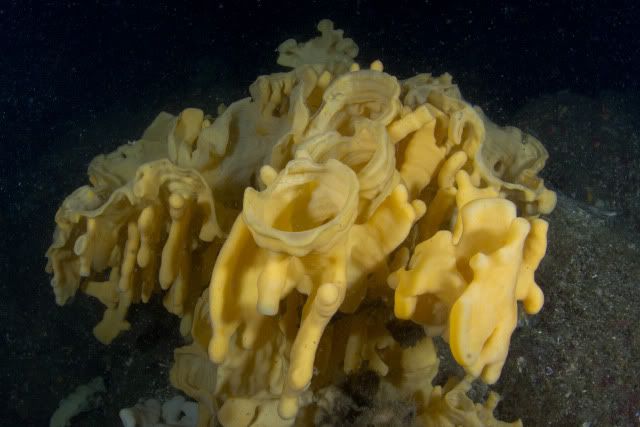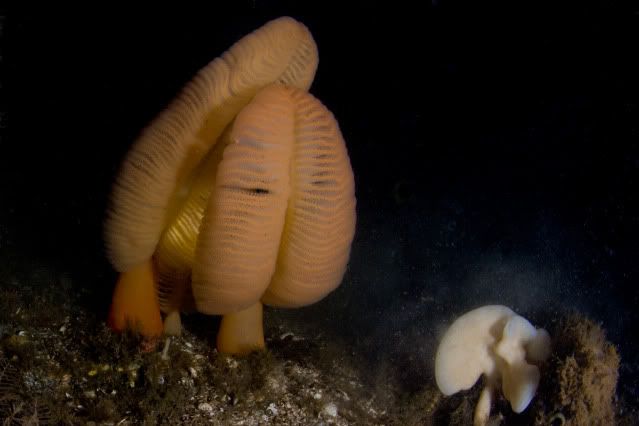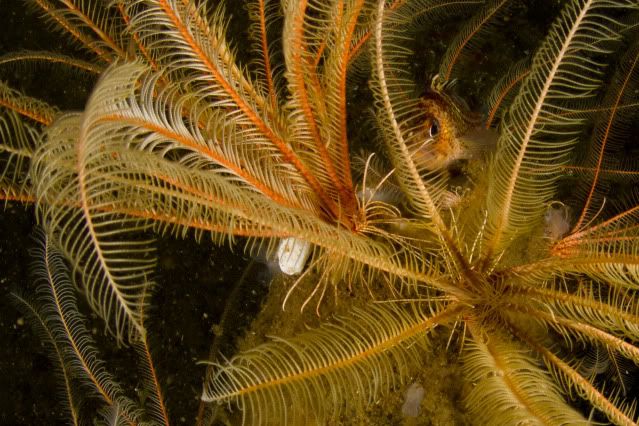 ... Bob (Grateful Diver)