Drove up to Pt Townsend yesterday with Lynne and Peter, and met my friend Mark up there. We had one lovely dive, in excellent vis and building current. This is turning into one of my favorite dive sites ... and yesterday was a great dive. And we had the whole reef to ourselves.
Anyway ... some pictures ...
The nudis were busy making newdies ...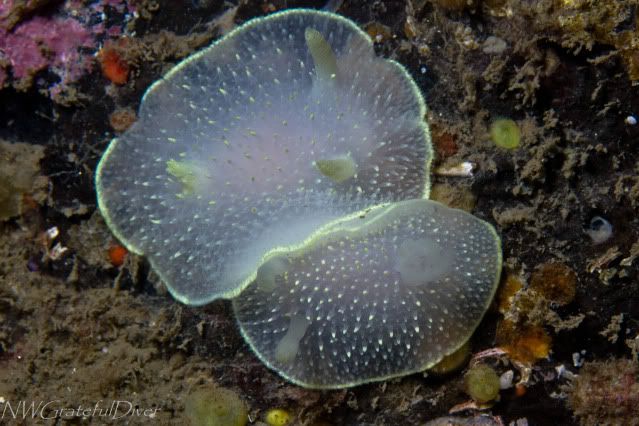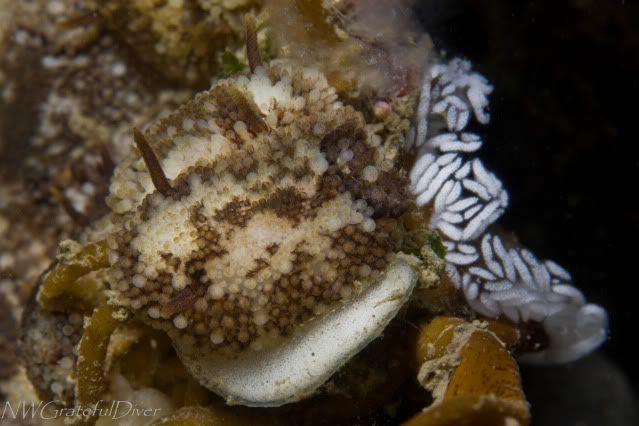 ... lots of different types of crabs, including a butterfly crab that Lynne tried desperately to point out to me, and I completely missed anyway. But here's some I did manage to take pics of ...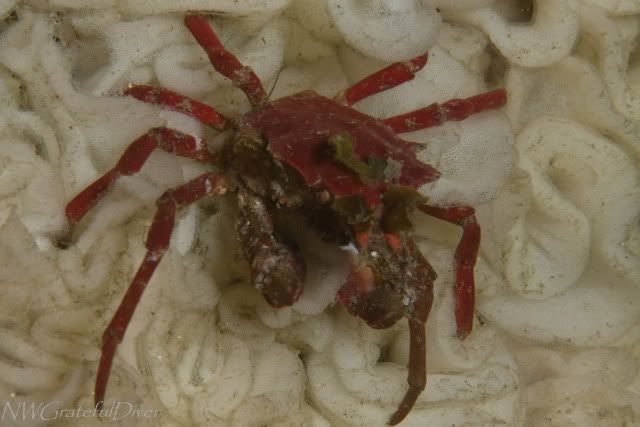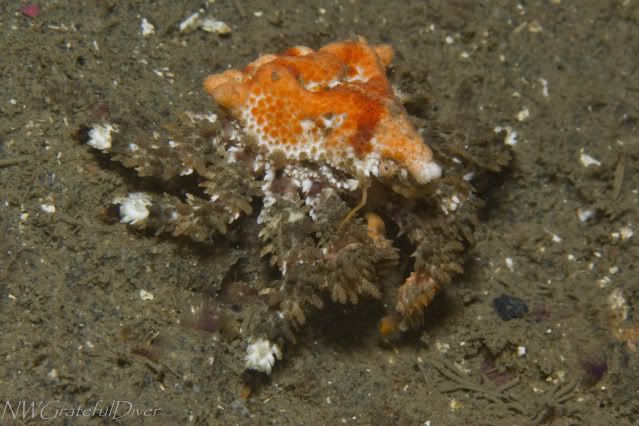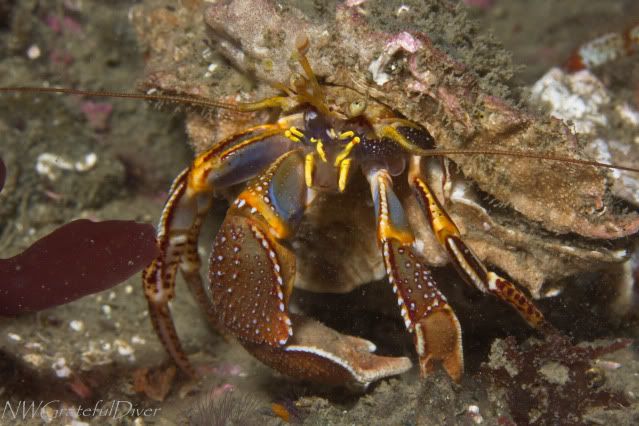 ... and then there were the sculpins ...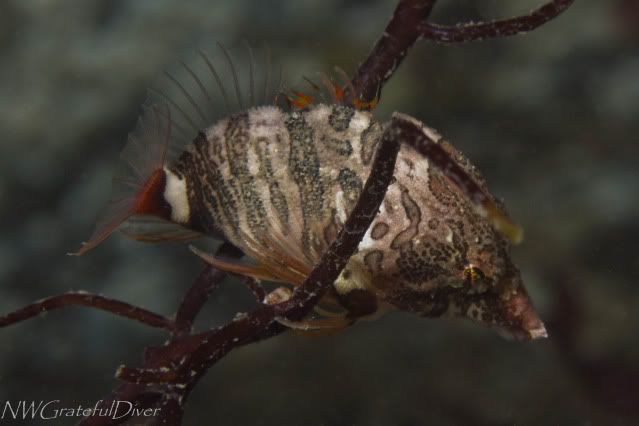 Overall a great dive ... can't wait to go back ...
... Bob (Grateful Diver)